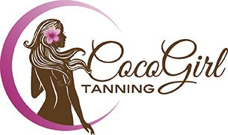 BOOK AN APPOINTMENT
SHOP
TIPS & FAQ's
BLOG
A Sun Kissed Look For Any Occasion 
HEALTHY LIVING
A beautiful glow without the harmful risk of sun damage.
SPECIAL OCCASION
Get a great tan for your special occasion.
SHOW READY
We get you show ready for whatever your competing in.
Winning Testimonials
See what our clients are saying.
Chelsea Hardin - Miss Hawaii USA 2016 / 1st Runner Up Miss Usa 2016
"Lia and Coco Girl Tanning are so awesome and helpful. I'm always satisfied with the consistent spray and love how Lia can meet me anywhere!"
Julie Kuo - Miss Hawaii USA 2017
"I was first introduced to Lia's CocoGirl Tanning by my pageant coach. It was my first ever spray tanning session, but Lia was very good at teaching me everything I needed to know to take care of my tan. I was able to get my spray tan wherever was convenient for me because Lia has a portable tent, and it definitely made everything a lot easier. Since I've never had a spray tan before, I was a bit worried if I would look orange-y. However, my result was so natural and flawless that I knew I needed Lia to spray tan me for my competition day!
Kelly Kitashima - Mrs. Hawaii U.S.A. 2016
"3 words – Must-Have, Mobile & Mesmerizing!!! Cocogirl tanning is a true 'must-have' for those special events or occasions and especially for us working mom's on the go that need that extra sparkle! Lia is 'mobile' – makes it very easy and convenient by working around your busy by schedule coming to you! Thus no excuses. Her attention to detail and fabulous products give your body a mesmerizing effect that lasts for weeks! My journey as Mrs Hawaii US wouldn't have been possible with out the glow and help of Cocogirl Tanning! It gave me boost of confidence to walk that stage in Vegas and place top 10!"
Lehua Tevaga - Mrs. Hawaii America 2016
"Lia is awesome to work with. I never had a spray tan before so I was very apprehensive about getting one, but Lia made me feel completely comfortable. The fact that she is able to accommodate you by coming to your home or place of choice makes the entire experience feel very casual, but without compromising quality work. She pays attention to detail and is thorough in her craft, from pre-spraying tips to follow-up care. Lia is affordable, efficient, and does amazing work! Thank you for making me golden and gorgeous!"
PRICING
Priced to fit any budget.
$45 PER PERSON
TANNING PARTIES (5 OR MORE)
(Host Receives A Complimentary Tan)
$75 PER SESSION
COMPETITION READY
Visit us
OUR ADDRESS
1272 South King St, Suite 205A Honolulu, Hi, 96814
Call us
PHONE
808-450-5140